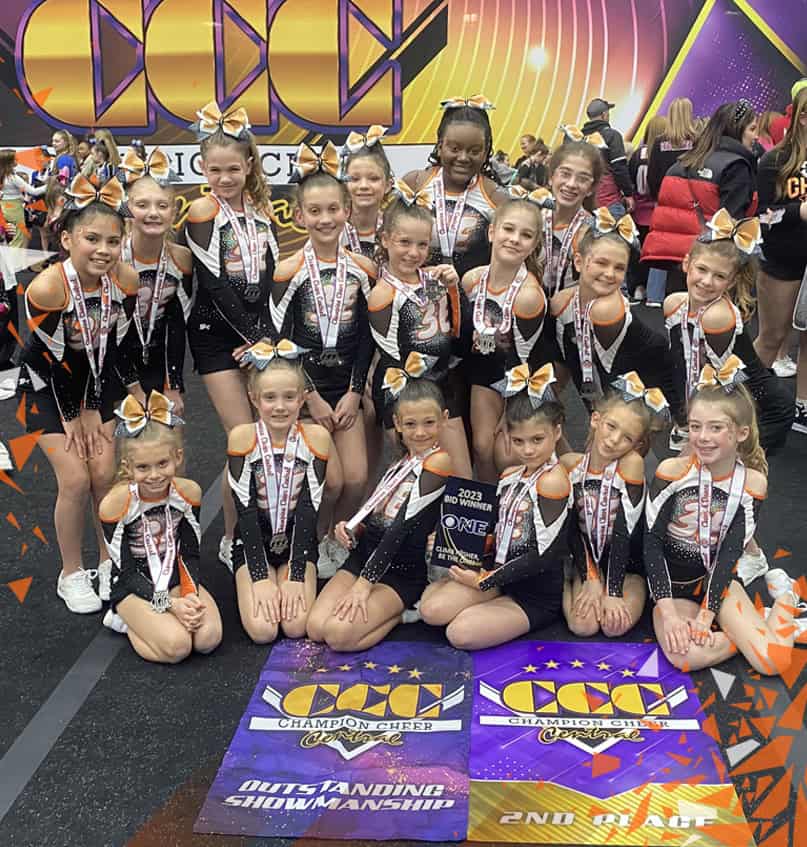 We have a spot for you on our 3E Cheer Allstar Prep team! This exciting sport teaches teamwork, gymnastics / tumbling, and dance skills, all in a positive, fun and challenging environment. We plan to have 2-3 teams, and our season runs from September to April. Anyone with a birthday from 2008-2017 are encouraged to sign up. Younger kids can join one of our Intro to Tumbling and Cheer classes!
We will compete in a few local competitions during January, February, March and potentially April. We will learn many gym skills as we train, and our cheer routing will be upgraded through the season as our group gains skills!
Program Costs:
$105 per month (

Practice 3 hours per week, schedule varies by team

)
8 month program (September – April)
Estimated Cheer uniform cost of $250
Competition fee: budget $250 (we will try to minimize this expense)
We will hold a two day evaluation (late August) to place athletes on the team most appropriate for their skill/experience level.
Let's earn more medals, make more memories, and most importantly have fun! Our 3 Elements: Fun, Growth, Respect!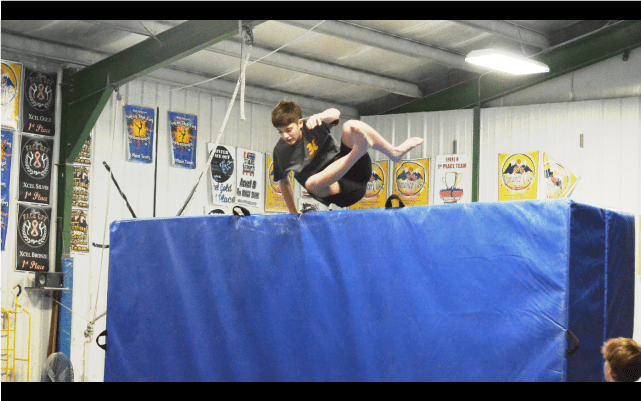 Fill out the form below and we'll be in touch.